Disclaimer: Please note that some of the links on this page are affiliate links. Which means that I will earn a small commission if you purchase through those links. I would never recommend services or items that I haven't used myself at some point.  I only recommend them because I have found them trustworthy, as well as incredibly helpful and useful and not because of the commissions that I may earn from you using these products and services.
Favorite Plugin:
PODCASTING GEAR:
Heil PR40 Package – This is the microphone and accessories that I use for my podcasting.  I could have purchaced something cheaper, but I always go back to the time when I bought a computer and got the cheapest I could get and regretted it, mainly because it was subpar and I ended up upgrading it a year later.
I bought this microphone because since I am planning to be a podcaster for years to come, I got what I wanted straight off the bat.
I'm not saying you can't get a good microphone that costs less money, in fact, I know people use this one and have never looked back.
Zoom H6 – Portable Recorder – When I was planning this podcast, I agonized over what mixer I should get.  I found it daunting and didn't want to deal with levels and such.  I asked a Facebook group of podcasters that I belong to, what they use and my concerns about a mixer.  I heard about this digital portable recorder.  I was excited for 3 reasons: the reviews, ease of use, and how many ports it has (4 expandable to 6)
SanDisk 32GB memory card – The memory card that comes with the Zoom H6, is only 2GB, which is definitely not enough for a podcaster.  So, I bought this one so I would have lots of memory and not have to worry about not getting a full interview on the Zoom.
Adobe Audition – this is the program I use to edit the interviews.  I love it because of how easy it is.  I looked at  Audacity which is a free program, but I found it not as intuitive as Audition.
There is a monthly charge for it but as I use more of Adobe products, such as Lightroom and Photoshop to edit the photos I take for my food blog, Adobe offered me a deal to get all their apps for $15 more I was already paying.  It was a deal!
I would say look at both programs.  Audition gives you a free month, so you can try it out.  And as I stated already, Audacity is free.
PODCASTER SUPPORT:
A great group of podcasters led by Jon Lee Dumas from Entrepreneur On Fire and Kate Erickson from Kate's Take.  There are so many videos to show the hows and whys of podcasting.  I belong to this community and I never would have launched this podcast without the help from this group.  You get access to all the videos, live calls and private Facebook group!  If you are thinking of starting a podcast, this is a must join!
WEBSITE AND HOSTING:
BLUEHOST:  This is my hosting company. I really like them. Not only are they fairly priced but they let you register your domain name for free! Who doesn't like free? They also have a very responsive customer service.  Bluehost is great for people who are just starting out.
I have never had a problem with this hosting company and the few times that I've had to contact them, I've been very satisfied with the outcome.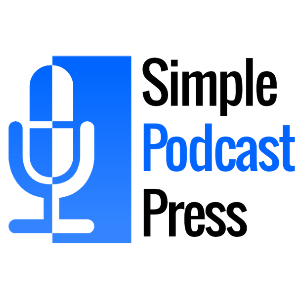 SIMPLE PODCAST PRESS: This is the media player to go with if you don't want to just go with the one that comes with your media host provides.
This is the media player that I use.  I love how functional it is with it's customizable buttons and email opt-ins.  I am just discovering how awesome it is!

ELEGANT THEMES:  This is the company of the Divi theme that I use for this website. I love how sleek it is and customizable. They just came out with the 3.0 version and you can use a visual editor that saves time and is fun to use.
Genesis Framework:  This is the framework that I use on my food blog Dishes Delish. It's a theme, or as they call it a super theme. It's the framework that holds up my child theme which is next.  I didn't use Genesis with this website, but I would recommend using it since they have lots of child themes.
Foodie Pro Theme:  This is the design portion of my food blog website. I love the nice sleek look and all the widgets. Very fun theme.  The customer support for this theme is also very responsive.